Cireson hat eine neue Version der Asset Management App für SCSM veröffentlicht, anbei ein Artikel in englisch der die neuen Features vorstellt.
After recently releasing the newest version of the Asset Management app for Microsoft System Center (Features Press Release), this post goes a little more in depth to explain some of the amazing features included in this latest release. Always striving to make life easier and more productive for those who use and implement SCSM, they put a lot of thought into the features clients asked for and updates everyone was clamoring for.
Highlighted below are a few of notable enhancements, including the Cireson full Asset Catalog, Location to IP Awareness, Contract Management and Reporting.
The full Asset Catalog found within the Cireson Asset Management app allows users to define standard hardware types, as well as information such as model, manufacturer, and price. With access to a comprehensive yet simple and informative page view with all the relevant information in one place, users can better manage the standardization of asset types no matter what the scale of the organization.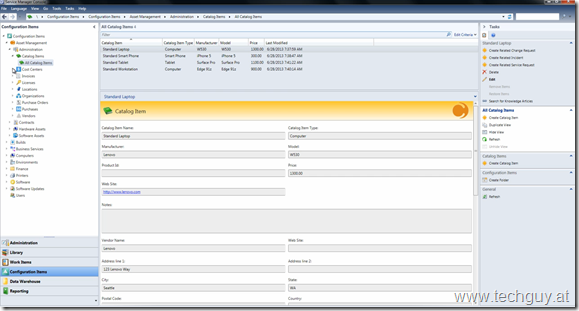 (Read more…)