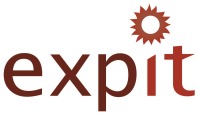 I have written about the Expit Ensight last Year, now there is a new Version and new Features. Expit is providing Ensight 3.0 as a Dashboard for SCSM.
Dashboard and KPI are very important for Analysts, so Expit is providing a solution for that.
There is a free Community Edition which limits the functionality to Incidents and Problems. The paid Professional Edition has no limitation on Reporting and Dashboard functionality.
Whats New?
Expit done a lot about Performance, so the Console is much faster than the old one. Also in a Environemnt with a lot of Data, the Console is still fast.