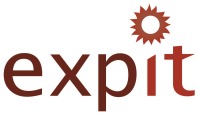 I have written about the Expit Ensight last Year, now there is a new Version and new Features. Expit is providing Ensight 3.0 as a Dashboard for SCSM.
Dashboard and KPI are very important for Analysts, so Expit is providing a solution for that.
There is a free Community Edition which limits the functionality to Incidents and Problems. The paid Professional Edition has no limitation on Reporting and Dashboard functionality.
Whats New?
Expit done a lot about Performance, so the Console is much faster than the old one. Also in a Environemnt with a lot of Data, the Console is still fast.
With the Pivot Feature you are now able to make your own reports as easy as you know it from Microsoft Excel. Just drop your Key Values and your Report is done.
Workflow Visualisation
That's an awesome Feature, just check your Workflows and display them with all Activities and there Assigned Users.
As I think, Expit Ensight 3.0 is a cool Solution for SCSM, try it here: https://expit.viewpage.co/ensight3
Michael Seidl aka Techguy