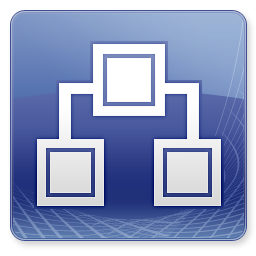 It is very important to take care of your System Center Orchestrator Environment. I have introduced multiple ways to do this, bit one very important one is the Free Tool called, Orchestrator Health Checker.
This tool is providing you a lot of options to control and monitor your Orchestrator Environment.
First, you have to download and configure the Orchestrator Health Checker, Install and Configure Instructions are also included at the Download Page here: Seidlm/SCO-Health-Checker: Not my Product, just to provide a Download to everyone (github.com)
Overview
After starting the Tool, you should see something like this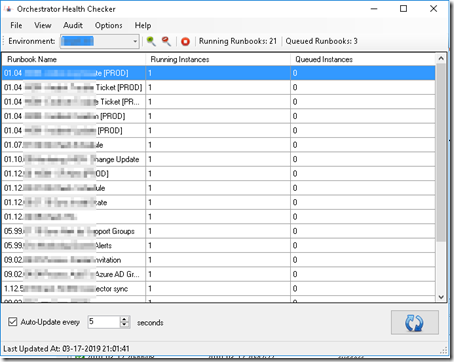 At the Front, you will see an overview of your runbook, which are running, also the Count of running and queued Runbooks.
Don't forget to check the "Auto-Update" Checkbox.
We will not explain each Function of the Orchestrator Health Checker, but some important ones, i think.
Log Purge check
The Log Purge is a very important Feature to keep your Orchestrator Database healthy, so it is also very important to monitor the Health Check.
To do this, go to OPTIONS / LOG PURGE TREND, and here you will see the last few days of the Log Purge Job, Duration, and Result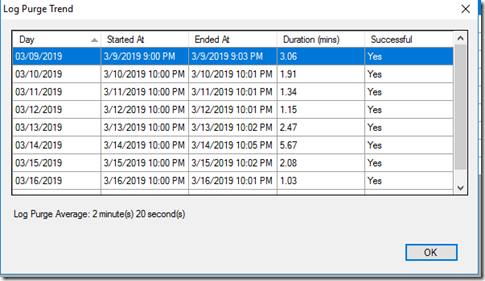 if this does not look similar at your Orchestrator, check the Log Purge Settings in the Orchestrator Designer.
There are a lot more Options with the Health checker, just install the Tool and give it a try.
Added 03.01.2020
See my Configuration, changed the DB and Web Service Server.
Michael Seidl aka Techguy