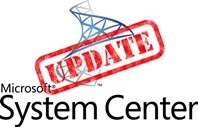 System Center Orchestrator should be the first Product to upgrade to 2016, so we also will start with SCO.
The Upgrade is straight forward and an easy one, but we have some pre-checks to make sure everything runs smooth.
First we will make a small Health Check to make sure SCO is doing fine, afterwards we proceed with our Backups followed by uninstall 2012 R2 and Installing 2016.
Lets go.
SCO Health Check
We normally use the "Orchestrator Health Checker" to get a quick overview of our environment. You an download the small Tool here:  http://scorch.codeplex.com/releases/view/99063
So take a look at your running and queued Runbooks and make sure nothing important is sill running or not to many Runbooks are in Queue.
After we have made sure that our SCO is healthy, we can take the next step.
SCO Prerequisites
System Center Orchestrator need at least Update Rollup 8 to be able to upgrade to 2016. Make sure UR 8 is installed, than we take the next step.
SCO Backup
Before starting with our Upgrade, we should make some Backups.
So open your SQL Management Studio and take a Backup of your Orchestrator Database
Also, to make sure, Export your Runbooks, by opening your Runbook Designer, navigate to the top Level of you Runbooks and export with all Settings.
Now we are ready to start the Upgrade Process.
Uninstall SCO
First, make sure all Runbooks are stopped, use "Orchestrator Health Checker" for this task.
Also make a note of your SCO Service User and your Password, you need to enter this information at the setup.
Then, uninstall your complete Orchestrator Environment, Management Server, all Runbook Server and all Designers.
After uninstall all SCO Components, the Orchestrator Database should still be available, pleased double check.
Install System Center Orchestrator 2016
So now we can start our SCO 2016 Installation.
Click Install to start your installation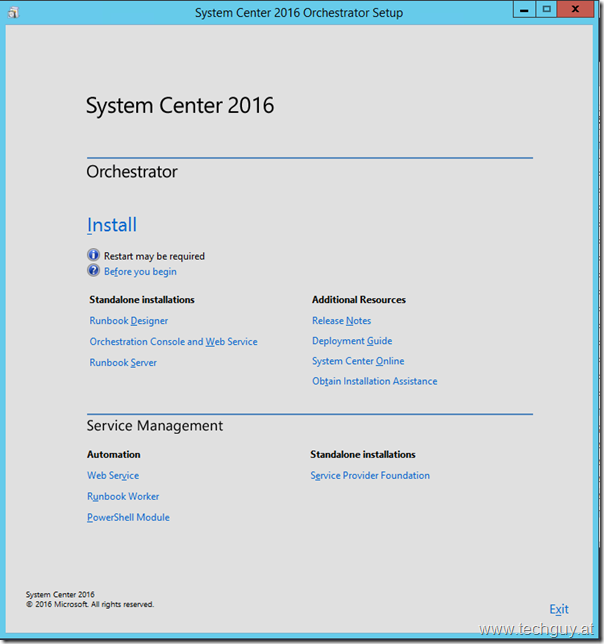 Enter your Name, Company and Key
Accept the License Terms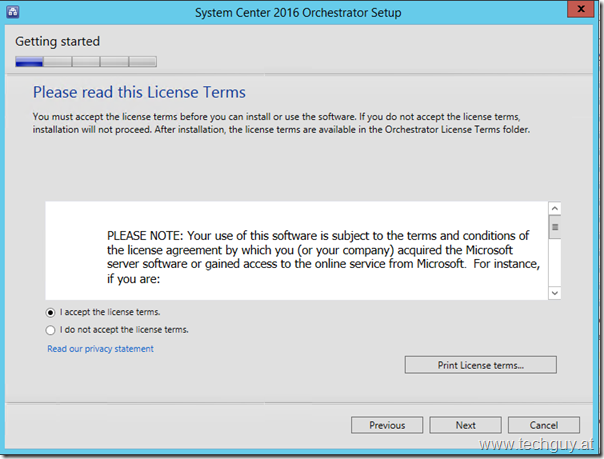 Select your needed Features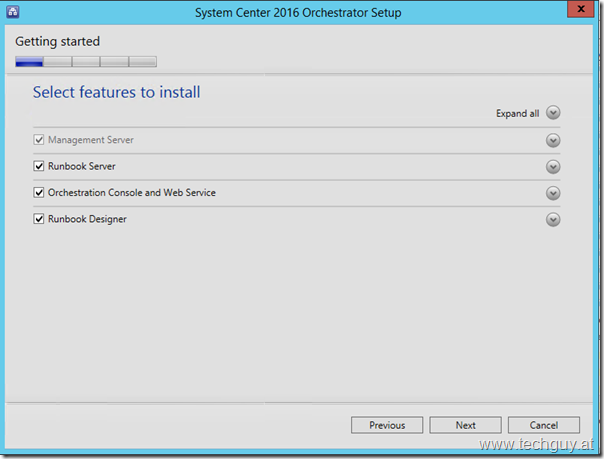 Set your Service Account
Configure your Database Server
The installation should recognize your existing Orchestrator DB, please select to use this
See the Orchestrator User Group
Configure the Port for your Webservices
Take a look at the summary
After a few Minutes, everything should be fine.
Take a look at your Runbooks and do some testing.
Upgrade Integration Packs
Also make sure to upgrade your Integration Pack to a supported 2016 release.
Microsoft is providing a 2016 release here: https://www.microsoft.com/en-us/download/confirmation.aspx?id=54098
Please uninstall the IP from all Servers and unregister. Afterwards you can register a new IP and deploy them to your Servers and Designers. Upgrade should have no effect on your Runbooks.
Finished
See MS Article for more Information: https://technet.microsoft.com/en-us/system-center-docs/orch/get-started/upgrade-to-orchestrator
Michael Seidl aka Techguy