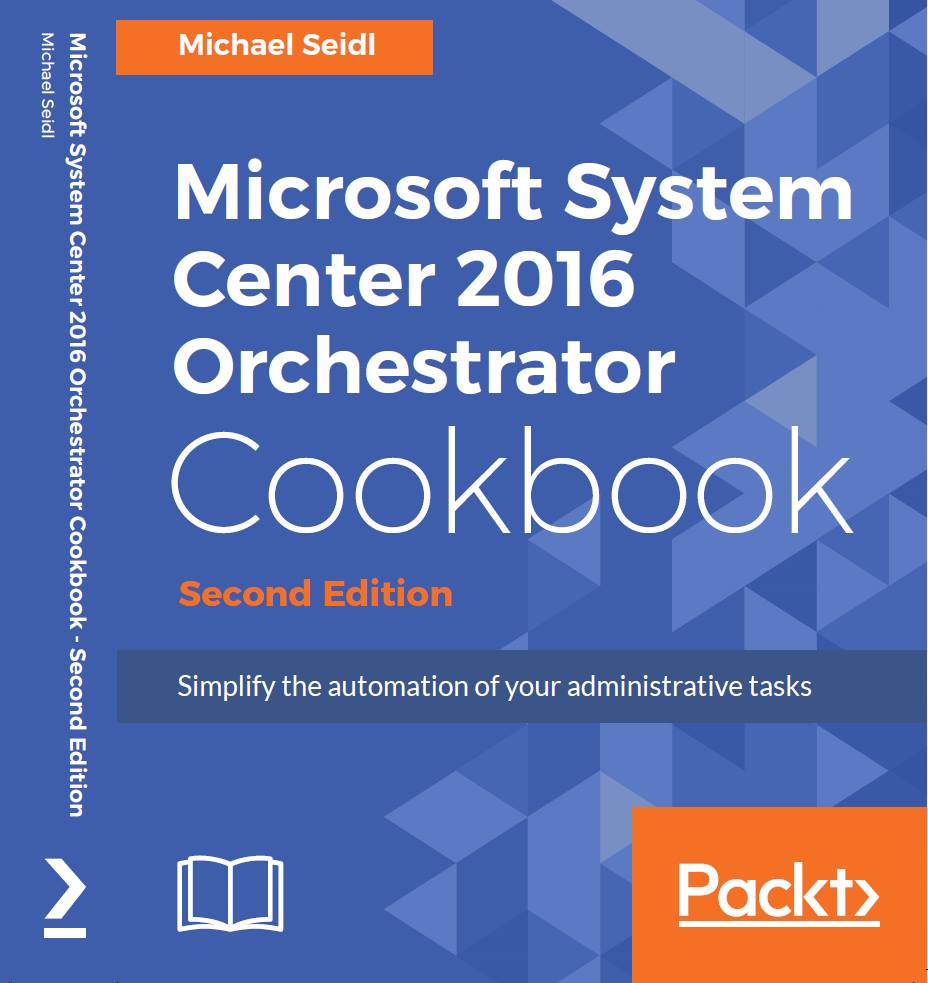 Hi,
As you may know, I have written the actual System Center 2016 Orchestrator Cookbook.
Now PacktPub is providing me 10 free, printed copies, that's your chance.
Enter Your Name and Mail Address as a Comment below this Article, the first 10 will get a free Copy.
After that, PacktPub will contact you for the Details.
So hurry up.
Michael Seidl aka Techguy